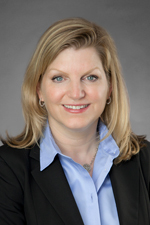 Maura K. McKelvey
Co-Partner in Charge of Boston Office
mmckelvey@hinshawlaw.com
617-213-7006
Maura McKelvey defends mortgage servicers, lenders, and trustees of securitized mortgage trusts in matters alleging predatory lending, mortgage …
Showing 5 posts by Maura K. McKelvey.
On April 20, 2020, Massachusetts Governor Charlie Baker signed H.4647 into law. The law establishes a moratorium on foreclosures and evictions for 120 days from the date of the enactment, or 45 days after the COVID-19 Emergency Order is lifted, whichever is sooner, and also extends forbearance to any borrower who requests it due to COVID-19. The law allows the Governor to expand the foreclosure moratorium for a further 90 days, so long as it does not exceed the 45 day limit after the COVID-19 Emergency Order is lifted. More ›
Cities and towns have become increasingly aggressive in their efforts to avoid blight resulting from vacant and foreclosed properties and enforce the state and local sanitary codes. At what point does a valid code violation enforcement effort become an excessive fee or receiver lien, motivated by cities and towns' need to raise revenue? Is there any way for a property owner to challenge a city's or town's $500/day fine for failing to correct minor code violations? A state court in Florida is currently hearing just such a case. More ›
Less than three months after hearing oral arguments in Obduskey v. McCarthy & Holthus LLP, Case No. 17-1307, the United States Supreme Court held, in a 9-0 decision, that a business engaged in nonjudicial foreclosure proceedings is not a "debt collector" under the Fair Debt Collection Practices Act (FDCPA, "the Act"), except for the limited prohibitions set forth in 1692(f)(6). The decision provides helpful guidance to law firms and loan servicers who pursue nonjudicial foreclosures. More ›
There are borrowers out there who believe that the Massachusetts Obsolete Mortgage Statute, M.G.L. c. 260 sec. 33, relieves them of their repayment obligations. This statute, amended back in 2006, provides that five years after a mortgage reaches its term (or 35 years after the time the mortgage is recorded where a maturity date is not specified) it will be discharged by operation of law absent the timely recording of an extension or affidavit. The 2006 amendment specifically applied to all existing mortgages. The law is supposed to provide clarity in conveyancing and protect borrowers if their mortgagee or servicer failed to issue a discharge of the mortgage after the mortgage reaches its term.
In Hayden v. HSBC Mortgage, the borrowers alleged that the statute should apply to their loan and the loan should be discharged by operation of law because five years had passed from the time the servicer had accelerated the loan. Mortgagees and servicers can rest easy, however, because the First Circuit rejected this theory outright. In a succinct and emphatic rejection, the court held that "[n]othing in the text of the statute supports the Haydens' assertion that the acceleration of the maturity date of a note affects the five-year limitations period for the related mortgage." Thus, a borrower's milk will undoubtedly expire well before his mortgage.