Fourth Edition of 50 State Guide on Student Loan Servicing Regulations Now Available
An important resource for financial services compliance professionals has been updated. The Fourth Edition of the 50 State Guide on Student Loan Servicing Regulations is a quick reference guide and resource for student loan servicers regarding the regulations specific to the industry, along with pending legislation, litigation, and court rulings.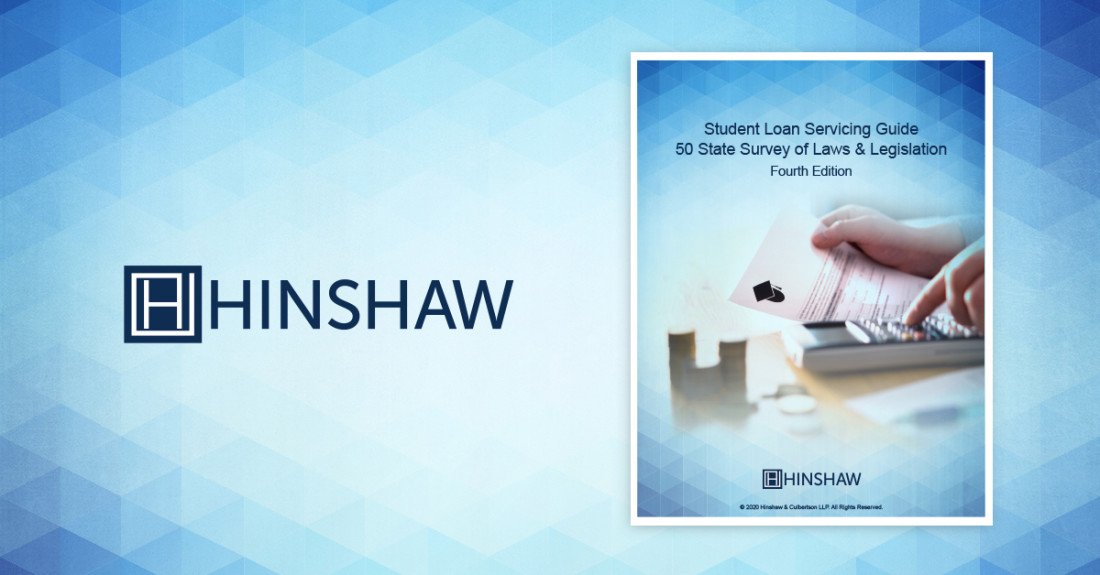 Since the previous edition published last year, California has enacted (pending signature of the governor) a comprehensive student loan bill of rights. Additionally, Virginia has enacted two new laws on this subject. Otherwise, the COVID-19 pandemic has mostly halted or postponed state legislative activity. However, states have already begun inquiring about implementation of hardship relief in many financial services sectors, including of student loan servicers.
The Fourth Edition also reports on the latest developments in several ongoing federal preemption challenges to state student loan servicing laws, including court decisions in the District of Columbia, Florida, and Pennsylvania.
The guide features state-by-state summaries, which provide an overview of the major provisions of state laws, processes for licensure, loan servicers' duties, and each state's enforcement powers.
Download your copy of the 50 State Guide on Student Loan Servicing Regulations, Fourth Edition (PDF)