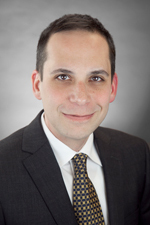 Jason J. Oliveri
Partner
joliveri@hinshawlaw.com
212-471-6237
Jason J. Oliveri provides practical legal advice and guidance to businesses on data privacy-related laws, rules, and regulations to help ensure …
Showing 2 posts by Jason J. Oliveri.
In a Privacy & Cyber Bytes Alert, we review takeaways from the recently concluded Mortgage Bankers Association's Conference on Legal Issues and Regulatory Compliance. Lenders and servicers with consumer-facing platforms that collect personal information need to initiate cybersecurity compliance efforts immediately.
Read the full alert which includes our list of best practices.
A growing number of employers are offering student loan repayment assistance as a means of attracting and retaining talent. Industries like tech, financial services, and health services are among the early adopters, offering variations of the same general benefit: the employer agrees to pay a certain amount—either a set figure or a percentage of salary—toward their employee's student loan debt. Since student loan repayment benefits are relatively novel, the rules for both employers offering the benefit, and the student loan servicers administering it, are not yet explicit. More ›