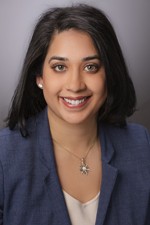 Vaishali S. Rao
Partner
vrao@hinshawlaw.com
312-704-3156
Vaishali Rao focuses her practice in two primary areas: first, defending companies in regulatory investigations and litigation brought by …
Showing 30 posts by Vaishali S. Rao.
On March 23, 2023, the Court of Appeals for the Second Circuit issued a decision in CFPB v. Law Offices of Crystal Moroney (Moroney). The case reviewed constitutional challenges to the Consumer Financial Protection Bureau's (CFPB) funding structure previously decided by the Fifth Circuit Court of Appeals last October in Community Financial Services Association of America, Ltd. v. CFPB (Community Financial). In Community Financial, the Fifth Circuit vacated the CFPB's 2017 "Payday Lending Rule" on the grounds that it was invalid "as the product of the Bureau's unconstitutional funding scheme." The CFPB's petition for writ of certiorari was granted by the U.S. Supreme Court in February. More ›
On February 28th, 2023, the United States Supreme Court heard oral arguments in two related cases, Biden v. Nebraska and Department of Education v. Brown, both of which challenge President Biden's one-time student loan forgiveness program. More ›
An important resource for financial services compliance professionals has been updated. The Fifth Edition of the 50 State Guide on Student Loan Servicing Laws is a quick reference guide and resource for student loan industry participants regarding enacted state laws, and pending or previously introduced legislation. More ›
Last month, the Department of Financial Protection and Innovation (DFPI) published proposed regulations under the Debt Collection Licensing Act (DCLA). The regulations largely address procedural matters related to obtaining a license. However, the DFPI's proposed regulations also appear to implicitly address the scope of the license requirement, potentially expanding the category of licensees beyond what the statutory text contemplates. More ›
On March 11, 2021, the Consumer Financial Protection Bureau (CFPB) announced rescission of its January 24, 2020 Statement of Policy Regarding Prohibition on Abusive Acts or Practices (Policy). In announcing its rescission, the Bureau indicated the Policy did not provide the intended clarity to regulated entities, and declared it inconsistent with the Dodd-Frank Act, including by limiting the Bureau's full scope of supervisory and enforcement authority. More ›
In its recent Special Edition of Supervisory Highlights on COVID-19 Prioritized Assessments, the Consumer Financial Protection Bureau (CFPB) summarized challenges and risks with respect to several industries it had informally examined since the start of the pandemic. Beginning in May 2020, the Bureau rescheduled about half of its planned examinations and instead conducted "prioritized assessments" in response to the pandemic. These assessments included seeking information on how institutions were responding and communicating with consumers, and also examining how institutions were confronting and adapting compliance in response to the pandemic. More ›
On January 13th, the last day of the Illinois legislature's six-day lame duck session, the General Assembly passed the Illinois Predatory Loan Prevention Act (PLPA) as part of SB 1792.
The PLPA caps consumer loan annual percentage rates at 36% for both open and closed end credit. The 36% APR should be calculated using the system of calculating a military annual percentage rate under federal law, which is widely considered an "all-in" method of calculating rates and fees. The Illinois Department of Financial and Professional Regulation (IDFPR) may issue rules pertaining to the Act. More ›
The Consumer Financial Protection Bureau (CFPB ) rescinded Bulletin 2015-05, RESPA Compliance and Marketing Services Agreements on October 7, 2020, stating that the bulletin did not provide the regulatory clarity necessary for compliance with the Real Estate Settlement Procedures Act (RESPA) and Regulation X. The CFPB also issued frequently asked questions (FAQs) to clarify when marketing services agreements (MSAs) are acceptable under RESPA. More ›
An important resource for financial services compliance professionals has been updated. The Fourth Edition of the 50 State Guide on Student Loan Servicing Regulations is a quick reference guide and resource for student loan servicers regarding the regulations specific to the industry, along with pending legislation, litigation, and court rulings. More ›
With a major U.S. Supreme Court decision leading the way, recent developments continue to reshape the landscape of the Telephone Consumer Protection Act (TCPA). More ›