Stepping Beyond the CARES Act: Massachusetts Expands Forbearance and Issues Sweeping Moratorium on Foreclosures and Evictions during COVID-19 Emergency
On April 20, 2020, Massachusetts Governor Charlie Baker signed H.4647 into law. The law establishes a moratorium on foreclosures and evictions for 120 days from the date of the enactment, or 45 days after the COVID-19 Emergency Order is lifted, whichever is sooner, and also extends forbearance to any borrower who requests it due to COVID-19. The law allows the Governor to expand the foreclosure moratorium for a further 90 days, so long as it does not exceed the 45 day limit after the COVID-19 Emergency Order is lifted.
Foreclosure and Forbearance
Section 5 of H.4647 provides a comprehensive prohibition on foreclosure of any occupied residential property. Lenders are barred from publishing a notice of foreclosure sale, holding a foreclosure auction or exercising the right of entry, initiating a judicial foreclosure, or filing a Servicemembers Civil Relief Act complaint.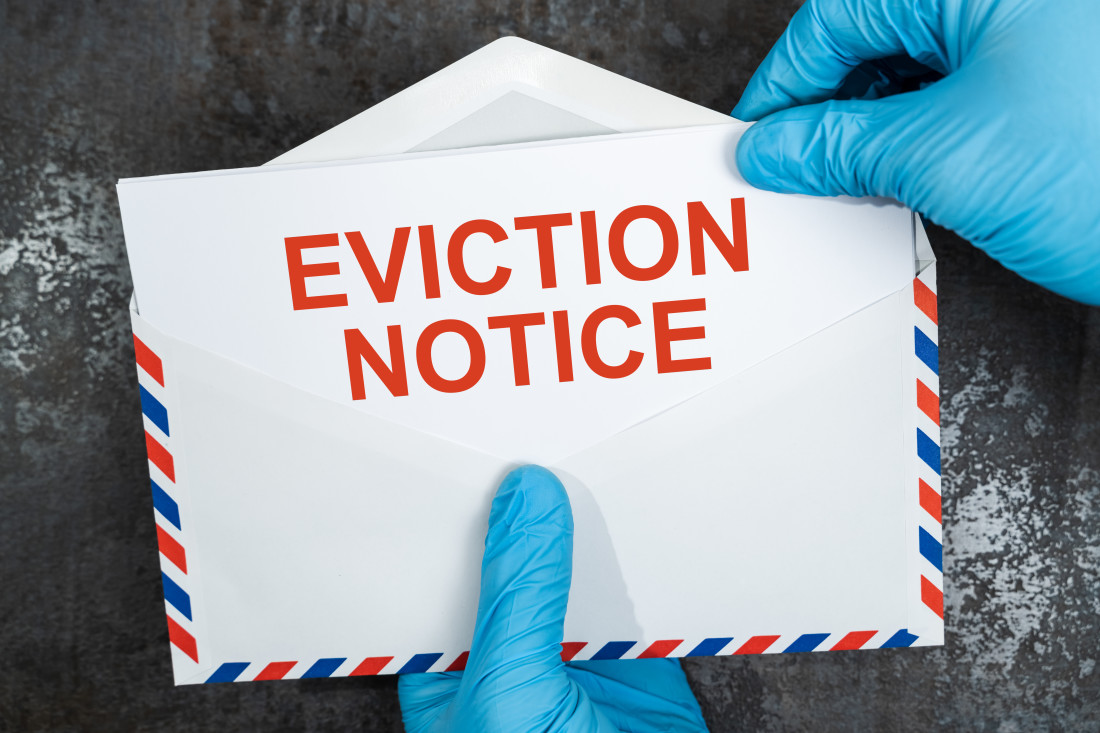 Section 5 also requires lenders to grant a forbearance to any requesting borrower impacted by COVID-19 for a period of no more than 180 days. Fees, penalties, and interest beyond those that would accrue during the forbearance period shall not be added to the loan. Importantly, the law states: "[a] payment subject to the forbearance shall be added to the end of the term of the loan unless otherwise agreed to…." The mortgagee shall not furnish negative reporting to any credit agency related to the mortgage payments subject to forbearance.
Evictions
Sections 3 and 4 provide a moratorium on all "non-essential" evictions. Landlords are specifically prohibited from serving tenants with a notice to quit. Courts are also barred from accepting eviction complaints, entering judgments in eviction actions, issuing executions for possession, denying any motion to stay execution, or scheduling a trial in an eviction action. All deadlines in eviction matters are tolled, sheriffs are barred from levying executions previously obtained, and landlords may not charge late fees during the moratorium. Landlords may utilize a tenant's security deposit to pay their expenses, but must notify the tenant that the security deposit funds have been used and must pay the tenant interest that would have accrued on the funds.
Impact on Mortgage Loan Servicers
Massachusetts' law exceeds the CARES Act by providing a broad moratorium on all foreclosure activity (except for vacant properties), and barring all evictions. Any borrower is permitted to request forbearance, as opposed to the CARES Act, which is limited to government backed loans. Per Section 5(a), all foreclosure activity must cease until 45 days after the Governor lifts the COVID-19 Emergency Order, which Order will need to be monitored. Finally, Section 5(b) requires servicers to add the forbearance amounts to the end of the term of the loan, whereas the CARES Act requires repayment immediately following the forbearance period.
Search

Subscribe via Email


Subscribe to this blog's feed

Follow us on Twitter
Blog Editors