Inspection by HUD's Inspector General of FHA Mortgage Servicers' Websites Reveals Incomplete, Inconsistent, and Unclear CARES Act Forbearance Information
The U.S. Department of Housing and Urban Development's (HUD) Office of Inspector General issued a COVID-19 bulletin for homeowners that revealed the HUD has been monitoring what readily accessible information FHA mortgage servicers are providing to borrowers on their websites. The Federal Housing Administration (FHA) has already provided guidance to FHA servicers regarding implementation of the CARES Act as it pertains to provisions related to forbearance. However, HUD's Inspector General warned in the bulletin that its review of the top 30 FHA servicers' websites revealed "incomplete, inconsistent, dated, and unclear guidance" to borrowers in connection with their forbearance options under the CARES Act.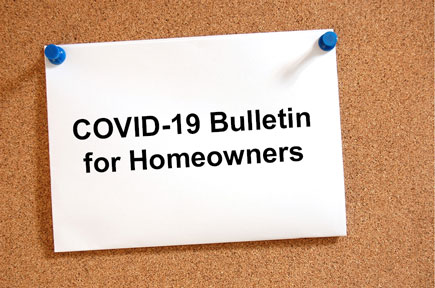 The Inspector General's review indicated that:
not all servicers provided readily accessible information about forbearance on their websites;
some servicers' websites provided inconsistent information about the durations of forbearances;
some servicers' websites included information dated before the enactment of the CARES Act, did not specifically meet the mandates of the CARES Act, or indicated they were awaiting further guidance; and
some servicers gave the impression that borrowers would have to make lump sum payments at the end of the forbearance period.
HUD's Inspector General cautioned that without clear and consistent guidance from FHA servicers—and enforcement by FHA of that guidance—struggling homeowners will be unable to make informed decisions about paying their mortgages and determining what relief is available to them during the COVID-19 crisis.
Search

Subscribe via Email


Subscribe to this blog's feed

Follow us on Twitter
Blog Editors