First Circuit Concludes that "Potentially Deceptive" Language Added to Default Notice May Void Foreclosure Sale in Massachusetts
In Thompson v. JPMorgan Chase Bank, the First Circuit Court of Appeals held a foreclosure was potentially void where terms in the lender's default notice arguably conflicted with terms in Paragraph 19 of the Mortgage. Although Chase's notice of default provided the Thompsons with the disclosures required under Paragraph 22 of the Mortgage, Chase's default notice further stated that the Thompsons "could still avoid foreclosure by paying the total past-due amount before a foreclosure sale takes place." The First Circuit interpreted this additional language as potentially misleading, because advising borrowers that they could make payment up to the time of the foreclosure sale differed from the Mortgage's Paragraph 19, which only allowed a reinstatement payment five days before the sale of the Property.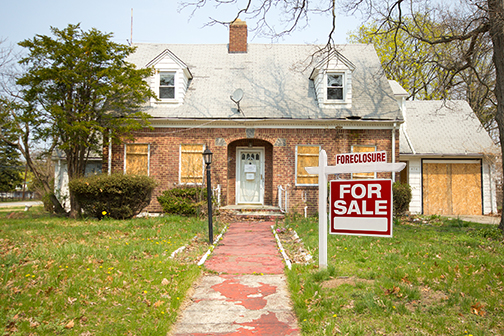 The Court noted that both "accuracy and avoidance of potential deception" are conditions of a valid foreclosure sale and that "[o]mitting the qualification [that the payment must be tendered at least five days before the foreclosure date] in [the Court's] view rendered the notice potentially deceptive." And because Massachusetts is a non-judicial foreclosure state, the Court reiterated that prejudice to the borrowers is not a requirement and therefore, borrowers did not have to show that they were harmed in any way by the allegedly non-compliant notice.
We will have to see how closely other courts scrutinize Paragraph 19 disclosures in assessing the viability of foreclosure proceedings.
Search

Subscribe via Email


Subscribe to this blog's feed

Follow us on Twitter
Blog Editors