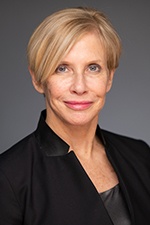 Judith A. Selby
Partner
JSelby@hinshawlaw.com
212-471-6209
For more than 25 years, Judy Selby has served as a trusted advisor to insurers across a wide variety of industries. Focused primarily on insurance …
Showing 5 posts by Judith A. Selby.
In the recent November elections, California voters approved the California Privacy Rights Act (CPRA), which significantly amends the recently enacted California Consumer Privacy Act (CCPA) and creates new obligations for covered businesses. In an alert hosted on our main website, we break down some of the more noteworthy requirements under the CPRA, which will not be fully operative until January 2023.
The New York State Department of Financial Services issued a press release on Thursday announcing the publication of its investigative report of the July 2020 Twitter hack. The exhaustive report reviews the facts surrounding the hack, provides a visual timeline, and explores the cybersecurity weaknesses at Twitter that made the hack possible, including a lack of leadership, vulnerability to social engineering, and a failure to address the new vulnerabilities caused by the pandemic-driven shift to mass remote working. More ›
We recently reported on the New York State Department of Financial Services' (DFS) first enforcement action under its 2017 cybersecurity regulation ("Part 500"), which prescribes how financial services companies licensed to operate in New York should construct their cybersecurity programs. DFS' statement of charges provides important insight into the agency's priorities and expectations when assessing how a company has addressed and mitigated a data exposure, and offers a roadmap for how other regulators might interpret similar data security laws being implemented across the country. Given increasing regulatory scrutiny and the fact that inappropriate cybersecurity procedures and practices could result in significant financial liabilities, companies should proactively re-assess where they stand in relation to applicable cyber mandates.
We highlight here some key takeaways from the recent DFS enforcement action that entities subject to Part 500 should carefully consider when validating their current state of compliance. More ›
Covered entities received two cybersecurity wake up calls from insurance regulators this month. As we have reported, the New York State Department of Financial Services (DFS) issued its long-awaited first cyber enforcement action pursuant to its groundbreaking and first-in-nation cybersecurity regulation. In addition, the Connecticut Insurance Department issued a Bulletin to all licensees, providing guidance for compliance with the Connecticut Insurance Data Security Law (the Act), which goes into effect on October 1, 2020. The Act was modeled after the National Association of Insurance Commissioners Model Cybersecurity Law, which itself was modeled after the DFS cybersecurity regulation. More ›
After several years of anticipation, the New York State Department of Financial Services (DFS) has filed its first enforcement action under the agency's groundbreaking and first-in-the-nation 2017 cybersecurity regulation (Part 500 of Title 23 of the New York Codes, Rules, and Regulations), which prescribes how financial services companies licensed to operate in New York should construct their cybersecurity programs. This action is a wakeup call to covered entities to fully implement the directives of Part 500. More ›
Search

Subscribe via Email


Subscribe to this blog's feed

Follow us on Twitter
Blog Editors