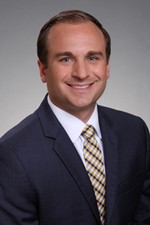 Jordan S. O'Donnell
Associate
jodonnell@hinshawlaw.com
617-213-7021
Jordan O'Donnell defends the interests of his clients in complex litigation, including a variety of consumer and class action matters. Focusing …
Showing 12 posts by Jordan S. O'Donnell.
Last week, the U.S. House of Representatives passed a bill, H.R. 2547, on a strict party-line vote. Titled "The Comprehensive Debt Collection Improvement Act, the bill would amend several consumer finance statutes for the first time in decades and impose new requirements and limitations on debt collectors, among others. Its fate now rests in the U.S. Senate. More ›
With a major U.S. Supreme Court decision leading the way, recent developments continue to reshape the landscape of the Telephone Consumer Protection Act (TCPA). More ›
Yesterday, a federal court granted ACA International's request for a temporary restraining order of the Massachusetts Attorney General's emergency regulations prohibiting debt collection calls and enforcement actions during the COVID-19 pandemic.
District Court Judge Richard G. Stearns concluded that the AG's "flat ban" on debt collection calls violates the First Amendment as an impermissible restriction on commercial speech. In addition, Judge Stearns held that regulations prohibiting the initiation of lawsuits—even temporarily—violates the First Amendment right of debt collectors' to petition the government. More ›
On May 1, 2020, U.S. District Court for the District of Massachusetts Judge Richard Stearns heard oral arguments in ACA International's suit to halt the emergency debt collection regulations enacted in Massachusetts, which included a request for a temporary restraining order. In response to ACA's said request, Stearns expressed particular interest in whether the regulations constitute an improper ban on commercial speech under the First Amendment, as well as AG Maura Healey's argument that the federal court does not have jurisdiction to strike down the regulations under the Eleventh Amendment. More ›
We recently reported on Massachusetts Attorney General Maura Healey's implementation of temporary regulations halting collection of debt from Massachusetts' consumers in the wake of the COVID-19 crisis. With certain exemptions, the regulations declare the performance of many regular debt collection activities—including placing telephone calls to debtors or initiating collection actions—an unfair or deceptive practice under the Massachusetts Consumer Protection Act. The emergency regulations apply until June 25, 2020, or until the end of Massachusetts' state of emergency, if longer. Now, a leading industry group has sued the Attorney General to enjoin immediate enforcement and to strike down the regulations. More ›
We recently reported on a Fifth Circuit decision that ruled some private, for-profit student loans are dischargeable in bankruptcy without a showing of undue hardship—something unusual and inconsistent with the widely-held belief that student loans are rarely discharged. It turns out that the Fifth Circuit's decision may have initiated a trend, for both private and federal loans. More ›
Many student loan borrowers, lenders, and servicers operate under the presumption that student loans are generally not dischargeable in bankruptcy, absent an "undue hardship." That notion may no longer be a bright line rule, following a recent ruling by the Fifth Circuit Court of Appeals. The court ruled that certain private, for-profit student loans can in fact be discharged without the borrower providing a showing of undue hardship. This decision is particularly notable as private, for-profit student loans—including loans to cover increasing tuition costs not covered by federal loans, refinance loans, and consolidation loans—continue to see increased use. More ›
After much anticipation, Senate bill 2155—which rolls back major aspects of the Dodd-Frank law—was approved by Congress and was signed into law by President Trump.
Among the most notable changes, the legislation waters down regulations for small and regional banks. The threshold for banks "too big to fail" will be raised from $50 billion in assets to $250 billion, so that fewer than ten major U.S. banks will now be subject to Dodd-Frank's strictest regulations, including the Federal Reserve's stress test.
While the bill is widely regarded as regulatory roll back, the legislation also updates certain consumer protections, mostly regarding credit reports and student loans. More ›
In Krieger v. Bank of America, the plaintiff unknowingly gave a scammer access to his personal computer, which was used to make a $657 Western Union charge on his Bank of America (BOA) credit card. Upon realizing the scam, the plaintiff immediately contacted BOA and was told that nothing could be done until he received his monthly billing statement. On receipt of the statement one month later, the plaintiff again contacted BOA, which credited his account while it investigated. In a confirmatory letter, BOA stated that, although Western Union could provide additional facts, BOA considered the dispute resolved. Although the plaintiff's next statement showed the credit, BOA followed up with a subsequent letter, which stated that, based upon additional information from Western Union, BOA believed the charge was in fact valid and would reinstate it to the plaintiff's account. The plaintiff then sent a letter detailing the events, declaring the charge invalid, and requested it be removed. BOA denied his request. The plaintiff paid the charge and filed suit. More ›
The Third Circuit Court of Appeals recently reiterated how a debt collector may run afoul of the Fair Debt Collection Practices Act ("FDCPA") by sending a misleading follow-up, even if it served a compliant demand letter weeks earlier. More ›