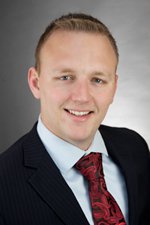 Westley A. Holden
Associate
wholden@hinshawlaw.com
813-276-1662
West Holden focuses his practice in consumer financial services, including claims involving the Fair Debt Collection Practices Act (FDCPA), Florida …
Showing 3 posts by Westley A. Holden.
A leading Plaintiff's TCPA firm filed a class action against the Buccaneers in 2013, arguing certain company faxes violated the TCPA. The faxes in question contained advertisements promoting football ticket sales, and were alleged to have been sent without consent. While the class certification motion was pending in the original class action, one of the plaintiff's attorneys left the firm and moved to another Plaintiff's firm. More ›
What does the United States Supreme Court's decision issued earlier this week in Midland Funding, LLC v. Johnson mean for debt collectors? It means that debt collectors may file proofs of claim in a debtor's bankruptcy on time-barred debt without risk of violating the Fair Debt Collection Practices Act (FDCPA). In Johnson, a debt collector filed a proof of claim in bankruptcy court for a debt that was outside the six year statute of limitations, the bankruptcy court dismissed the claim as time-barred, and the debtor filed a separate, subsequent lawsuit arguing that the claim was misleading in violation of the FDCPA. The Eleventh Circuit agreed concluding that filing proofs of claim on time-barred debt amounted to false and misleading conduct. More ›
After a car dealership (allegedly) texted a person who listed a car for sale on Craiglist, the would be seller filed a class action suit against the dealer claiming the texts were unsolicited, made without consent, and violated the Telephone Consumer Protection Act (TCPA).
The Florida federal court, in light of the Supreme Court's recent decision in Spokeo, Inc. v. Robins, 136 S. Ct. 1540 (2016) ordered briefing on whether texting created standing for the Craiglist seller to sue. On review, the federal court concluded receiving prohibited text messages and calls amount to sufficiently concrete and particularized harm. The court acknowledged other cases from around the country in which courts held that violations of the TCPA alone do not create injury for standing to sue but disagreed with this analysis. Instead, just the unsolicited telephone contact was the injury and any analysis of how the person was contacted does not matter for standing. With ongoing disagreement among courts throughout the country on what constitutes an injury sufficient to bring suit in federal court, expect rulings to continue to come down on both sides of the issue until the appellate courts provide further guidance.
The case is Mohamed v. Off Lease Only, Inc., Case No. 15-23352-Civ-COOKE/TORRES.
Search

Subscribe via Email


Subscribe to this blog's feed

Follow us on Twitter
Blog Editors