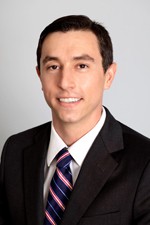 Tyler A. Carle
Associate
tcarle@hinshawlaw.com
415-362-6000
Tyler Carle focuses his practice in consumer financial services. He represents financial institutions in consumer actions involving state and …
Showing 2 posts by Tyler A. Carle.
A California jury recently returned a large verdict in a Fair Credit Reporting Act ("FCRA") case which alleged that TransUnion's credit reporting confused the class consumer names with the names of criminals and terrorists on a government watch list. Five years after lead plaintiff Sergio L. Ramirez filed suit against TransUnion alleging violations of the FCRA, the consumer class was awarded statutory and punitive damages exceeding $60 million. The jury awarded each of the 8,185 class members $984.22 in statutory damages and $6,353.08 in punitive damages. More ›
"Franz Kafka lives. This automatic stay violation case reveals that he works at Bank of America." Thus begins an opinion stretching over 100 pages in length in which United States Bankruptcy Judge Christopher Klein fined Bank of America over $45 million for what he found to be an egregious violation of the automatic bankruptcy stay.
According to the order, the Sundquists, at the behest of advice given them by Bank of America, defaulted on their real property loan in 2009 so that they could be considered for a loan modification. The court found that this was followed by a "'multi-year 'dual tracking" game of cat-and-mouse" by Bank of America, which included repeated requests for information which had grown stale and incomprehensible denials of applications. Most central to the court's holding was that, although the Sundquists filed a Chapter 13 bankruptcy petition in June 2010, Bank of America proceeded with a foreclosure sale even though it had notice of the Sundquists' bankruptcy case. Clearly meaning to send a signal which would be heard in the bank's highest offices (in addition to Kafka, the opinion also references the myth of Sisyphus and the Watergate scandal), the court was clearly moved by the emotional distress documented by the plaintiffs (which included discussions of suicide attempts). More ›
Search

Subscribe via Email


Subscribe to this blog's feed

Follow us on Twitter
Blog Editors