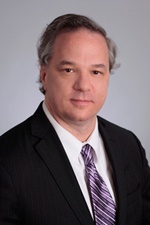 Philip Barilovits
Of Counsel
pbarilovits@hinshawlaw.com
415-362-6000
Philip Barilovits has extensive litigation experience in a broad range of matters. He has taken lead roles in all phases of the litigation process, from …
Showing 3 posts by Philip Barilovits.
This week, the Consumer Financial Protection Bureau (CFPB) adopted a final rule prohibiting a broad range of financial firms from using mandatory arbitration clauses to bar class action suits and received wide press coverage. The CFPB announced that this final rule would "restore the ability of groups of people to file or join group lawsuits." Some in the financial services industry potentially subject to the rule have already issued statements opposing and attacking it and asking that Congress use its statutory authority to reverse the CFPB's action. More ›
Class actions, especially those with nationwide scope and the specter of huge payouts, have long been the stuff of nightmares for in-house counsel and corporate executives. The press regularly report on settlements where plaintiffs' counsel walked away with millions in attorney fees while the aggregate recovery by the class was much smaller.
The Class Action Fairness Act of 2005 (the 2005 CAFA) significantly changed how class actions were litigated. Advocates of the legislation said it would reduce forum shopping by expanding federal jurisdiction over certain class actions and allowing greater court scrutiny of class action settlement agreements (including settlements with so-called "coupon" components).
But the 2005 CAFA did not solve all the problems that class action critics wanted Congress to address. In response, the U.S. House of Representatives passed H.R. 985 in March of this year, with the relevant section of the bill titled the "Fairness in Class Action Litigation Act of 2017.". For simplicity's sake, we will call this bill the 2017 CAFA. The bill has now moved on to the Senate, and in late March was referred to the Senate Judiciary Committee. Given the current political situation in Washington, it's anyone's guess as to when the bill will be reported out of committee (if at all) much less come to a full vote. More ›
"Franz Kafka lives. This automatic stay violation case reveals that he works at Bank of America." Thus begins an opinion stretching over 100 pages in length in which United States Bankruptcy Judge Christopher Klein fined Bank of America over $45 million for what he found to be an egregious violation of the automatic bankruptcy stay.
According to the order, the Sundquists, at the behest of advice given them by Bank of America, defaulted on their real property loan in 2009 so that they could be considered for a loan modification. The court found that this was followed by a "'multi-year 'dual tracking" game of cat-and-mouse" by Bank of America, which included repeated requests for information which had grown stale and incomprehensible denials of applications. Most central to the court's holding was that, although the Sundquists filed a Chapter 13 bankruptcy petition in June 2010, Bank of America proceeded with a foreclosure sale even though it had notice of the Sundquists' bankruptcy case. Clearly meaning to send a signal which would be heard in the bank's highest offices (in addition to Kafka, the opinion also references the myth of Sisyphus and the Watergate scandal), the court was clearly moved by the emotional distress documented by the plaintiffs (which included discussions of suicide attempts). More ›
Search

Subscribe via Email


Subscribe to this blog's feed

Follow us on Twitter
Blog Editors