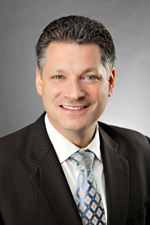 Justin M. Fabella
Partner
jfabella@hinshawlaw.com
617-213-7004
Justin Fabella's practice focuses on professional malpractice defense, financial institution defense, insurance coverage and the …
Showing 3 posts by Justin M. Fabella.
In Traut v. Quantum Servicing Corp., on the grounds that a cover letter accompanying a forbearance agreement may have altered the terms of that agreement, the Massachusetts federal court denied a loan servicer's motion for summary judgment in a lawsuit where the borrowers claimed breach of contract arising out of a loan modification agreement. The forbearance agreement required an additional down payment and six monthly installment payments. The cover letter to that agreement stated that the loan "will be modified," modification documents "will be generated" and some of the arrearage would be forgiven if six monthly payments were made. The servicer did not permanently modify the loan because two of the six payments on the forbearance agreement were late resulting in a breach. More ›
On December 11, 2017, the SEC instituted cease-and-desist proceedings against Munchee Inc., the creator of an iPhone application that allows users to review restaurant meals, with regard to Munchee's planned initial coin offering (ICO) using blockchain or a distributed ledger. Munchee conducted the ICO to raise $15 million in capital by selling digital tokens that it created so it could improve the app and recruit users. The tokens were purchased by using either Bitcoin or Ether. The SEC proceedings contend that, in connection with the ICO, Munchee represented that its digital tokens would increase in value based on its efforts and that they would be traded on secondary markets.
The SEC, citing the 1946 Supreme Court decision in SEC v. Howey, 421 U.S. 837 (1946), took the position that the tokens were securities as defined by section 2(a)(1) of the Securities Act of 1933 as they are "investment contracts," in large part, because the purchasers of the tokens had expectations of making a profit. Thus, the SEC took the position that Munchee should have filed a registration statement or otherwise qualified for an exemption from registration. More ›
The Massachusetts Supreme Judicial Court (SJC) provided further guidance - up to a point - on mortgagees' strict compliance with the notice of default provisions within paragraph 22 of the standard mortgage (or the equivalent) and when that standard takes effect. Mortgage holders have litigated this issue for years in Massachusetts, and the SJC first addressed compliance with paragraph 22 in a July 17, 2015 decision Pinti v. Emigrant Mtge. Co., 472 Mass. 226 (2015). In Pinti, the SJC ruled that "strict compliance" with paragraph 22 was required to effectuate a valid foreclosure pursuant to the statutory power of sale. Understanding that this decision would invalidate hundreds and potentially thousands of foreclosures in Massachusetts, the SJC held that its newly minted strict compliance standard would apply prospectively from its July 17, 2015 decision. However, the SJC neglected to address whether the strict compliance standard would apply to cases already filed in the trial and appellate courts. This caused conflicting decisions by the Massachusetts courts and required the SJC to review its Pinti decision in short term after several appeals were filed. More ›
Search

Subscribe via Email


Subscribe to this blog's feed

Follow us on Twitter
Blog Editors