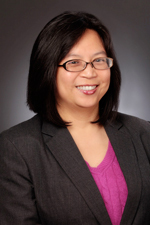 Concepcion A. Montoya
Partner
cmontoya@hinshawlaw.com
212-471-6228
Concepcion A. Montoya brings nearly 15 years of trial and litigation experience to her practice, specifically consumer defense and employment law …
Showing 5 posts by Concepcion A. Montoya.
The New Jersey federal court has rejected a claim that providing a debtor with a telephone number and other options to communicate with a collector does not overshadow required language that the debtor must dispute the debt in writing within thirty days. The court found that the validation language concerning a consumer's right to dispute the debt under the Fair Debt Collection Practices Act (FDCPA) must be construed by considering as a whole the letter to the debtor. More ›

The Headlines
After much anticipation, on January 11, 2018, the Department of Education filed its Notice of Completion of Corrective Action. The filing announced its hotly contested award of unrestricted contracts for collection of federal student loans to two primary private collection agencies, Performant Recovery, Inc. and Windham Professionals, Inc. Several other small business contractors will also receive portions of the business.
According to the Department of Education, the total contract award amount for the base period and option period is not to exceed $400,000,000, and the base period of performance for this contract is January 11, 2018 through January 10, 2023. More ›
In another court's journey into the murky waters of constitutional standing post-Spokeo, the Third Circuit Court of Appeals concluded that one single voicemail on a consumer's cell phone is sufficient to confer standing under the Telephone Consumer Protection Act (TCPA). In Sussino v. Work Out World, Inc., the plaintiff alleged that she received an unsolicited call on her cell phone from Work Out World (WOW). When she did not answer, WOW left a prerecorded promotional offer lasting more than one minute on her voicemail. WOW moved to dismiss for lack of standing under Article III. The district court granted WOW's motion on the grounds that a single solicitation was not "the type of case that Congress was trying to protect people against," and in any event, the call and voicemail did not cause a concrete injury. Sussino appealed. More ›
In a cautionary tale for the defense bar, the Third Circuit recently upheld a consumer's TCPA claims and reversed summary judgment on the FDCPA claims in Daubert v. NRA, Nos. 16-3613 and 16-3629 (3d Cir. July 3, 2017). More ›
We return to the issue of retail debt collection with a case out of Illinois in which a federal judge has asked a jury to decide if a debt collection agency's constant calling to a Banana Republic credit card holder violated the Fair Debt Collection Practices Act (FDCPA). The debt collector called the cardholder three to five times each day, with no two calls made less than two hours apart, for a total of eighty-seven calls between December 5 and December 23. On the 87th call, the cardholder answered and told the debt collector she could not pay the debt and to stop phoning her. Even though the debt collector did not call the cardholder again, the federal court refused summary judgment and decided a jury should review whether the volume and pattern of calling amounted to harassment under the FDCPA. We previously reported on a case out of California where a federal judge dismissed an FDCPA claim under the same circumstances and against the same debt collector. More ›
Search

Subscribe via Email


Subscribe to this blog's feed

Follow us on Twitter
Blog Editors